Presented by Mall Chevrolet
About the Jaws Bike Drive
presented by mall chevrolet
There is so much joy seeing a child get their first bike! That's why Ron Jaworski & his foundation Jaws Youth Playbook visit an underserved community every December to give children the freedom that a bike brings.  The pride of owning a bike encourages lifelong habits of exercise, outdoor activity and independence.  When the Bike Drive started in 2018, we held an event at the Salvation Army Croc Center and donated 200 bikes to at-risk youth in Camden, NJ.  We doubled our impact in 2019 with TWO locations – Vineland, NJ and Philadelphia with 400 bikes given away!  The 2020 holiday season brought a new set of challenges, but Jaws Youth Playbook successfully held our 3rd ANNUAL JAWS HOLIDAY BIKE DRIVE in light of these trying times. With COVID-19 precautions in place, volunteers and staff assembled and distributed over 200 bikes to the Boys & Girls Club of Atlantic City. 
Our 4th Annual Jaws Bike Drive presented by Mall Chevrolet was held on December 6-7, 2021 at the Community Center at Visitation. To date, we have donated over 1,000 bikes to children in underserved communities.  Thank you for helping us bring smiles to the kids in Kensington this holiday season!  It's not too late to make a donation towards a brand new Huffy Bike, Helmet or Lock. All proceeds will go toward funding the Bike Drive and furthering our mission for at-risk youth. Please see below for our online donation form. Thank you from our family to yours!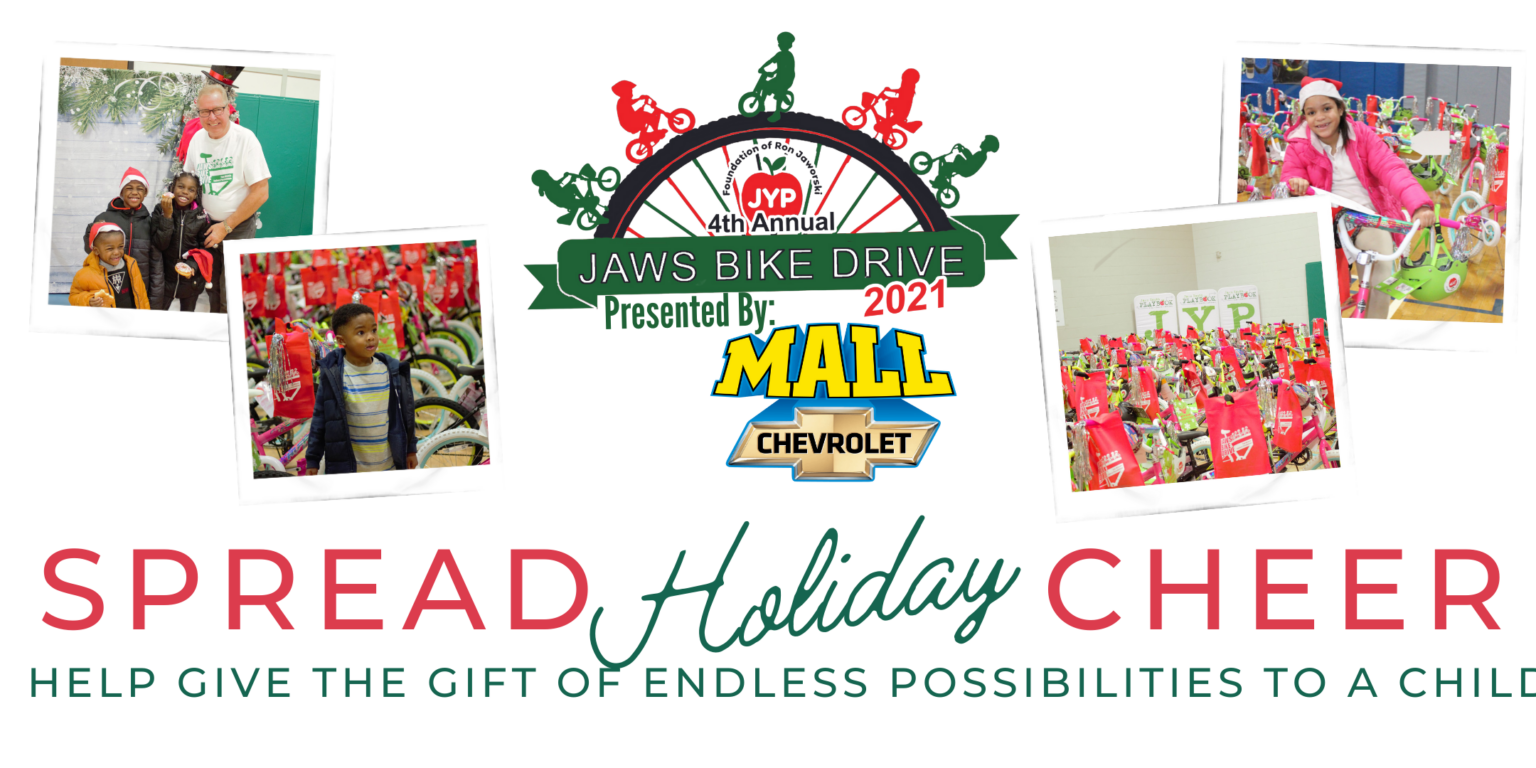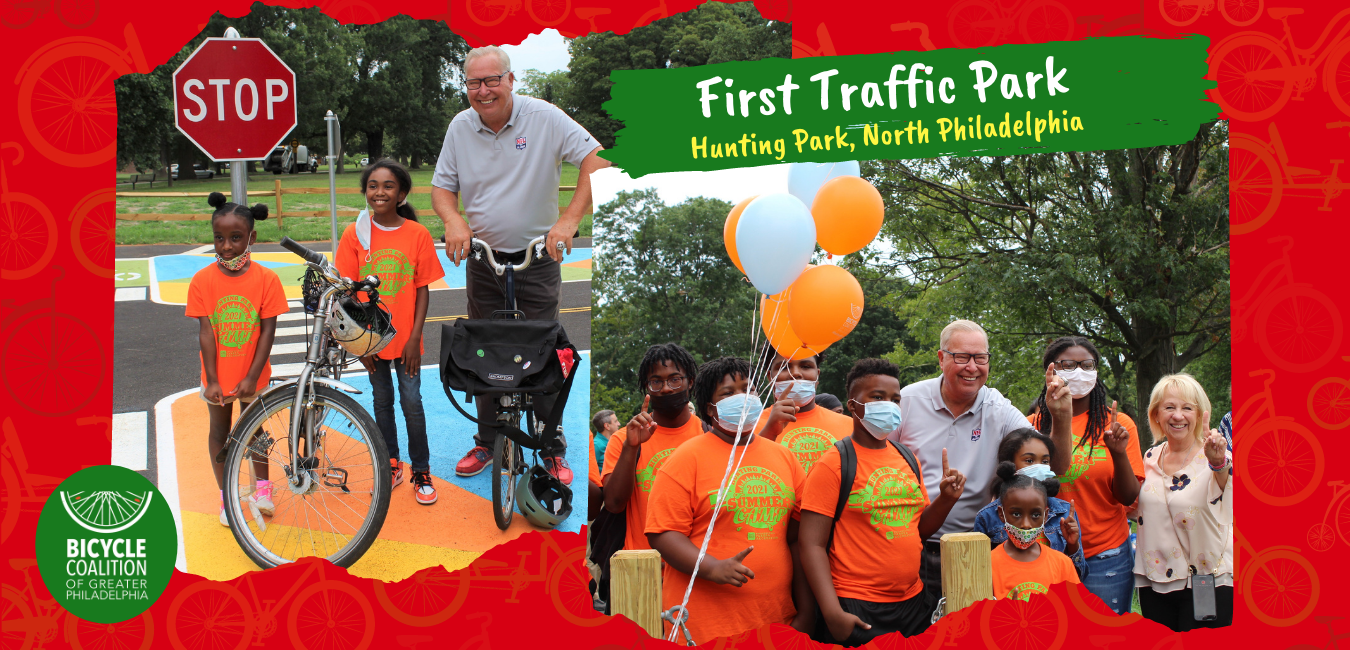 Last year, we exceeded our fundraising goal, which allowed us to build the first ever Bike Safety Park in the Hunting Park section of Philadelphia. This year, additional funds will go toward building a new playground for the "Boys & Girls Club of Vineland".