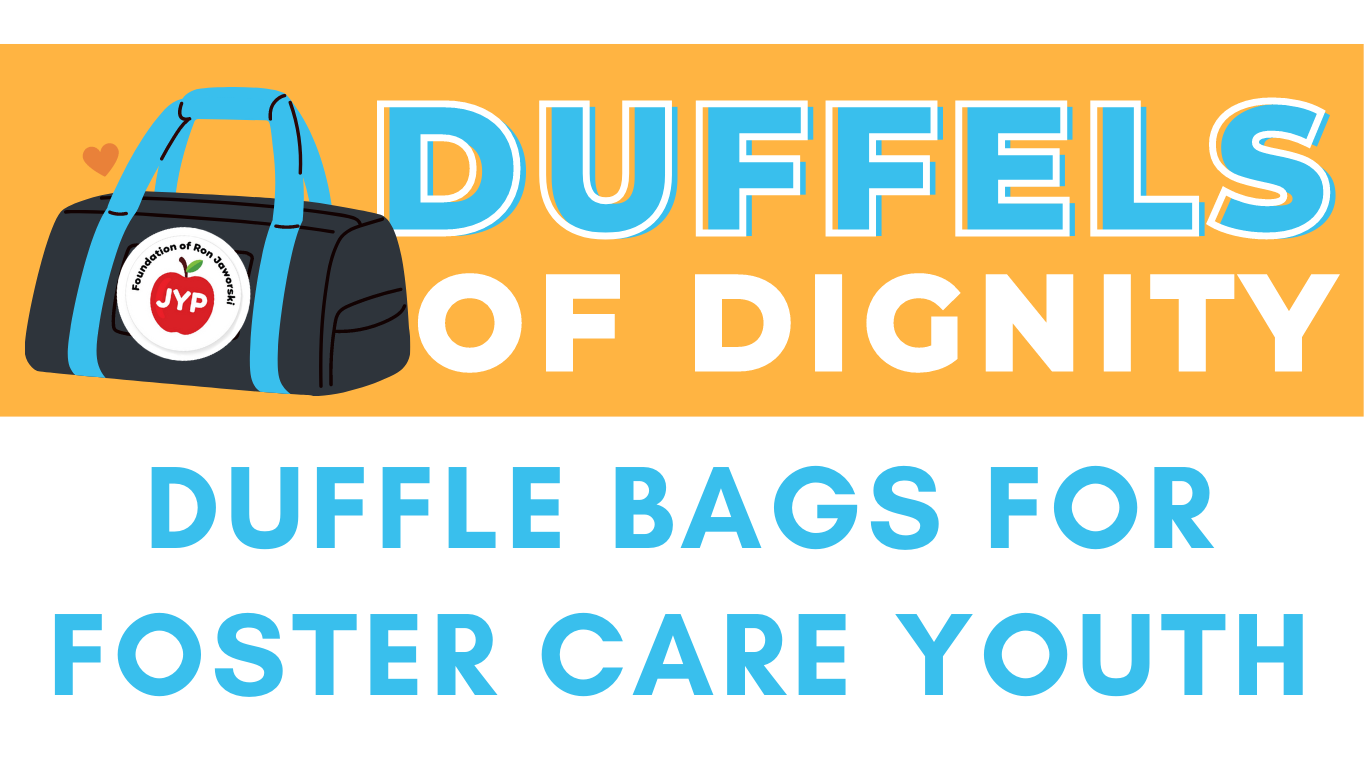 THERE ARE CURRENTLY MORE THAN 15,000 KIDS IN FOSTER CARE IN PENNSYLVANIA.
EVERY DAY CHILDREN ARE TRANSITIONED INTO NEW HOMES WITH A FEW ITEMS THROWN IN A TRASH BAG.
Ron Jaworski's Foundation, Jaws Youth Playbook, is hosting Duffels of Dignity to provide a duffel filled with toiletry essentials, a book, and many other essential items. These bags provide more than just the essentials, they ensure the feeling of importance by showcasing that they have their own belongings to take to their forever home.
Change a Child's Life - Donate Today
Our duffel bags full of daily essentials will be distributed to Children's Hospital of Philadelphia's Foster Health Program to share our vision of ensuring that kids are able to take a bag of new belongings with them when they change homes.
Head to our Amazon Wishlist and purchase much-needed essentials to help stuff our Duffel Bags of Dignity to ensure Foster Youth never have to go without essentials.