$25,000 for YMCA of the Pines
Ron Jaworski's Foundation, Jaws Youth Playbook, donated $25,000 to the YMCA of the Pines! This will allow 20 kids in Camden, NJ, who would not be able to afford the opportunity without financial assistance, to an overnight camp at YMCA of the Pines this summer with transportation and equipment.
YMCA of Pines helps children and teens realize their full potential and nurture their social-emotional, cognitive, and physical development. Camp Ockanickon and Camp Matollionequay give kids the chance to be away from screens, learn things they typically wouldn't have access to, and explore new experiences.
We can't wait to see the kids explore, grow and thrive during their time at camp!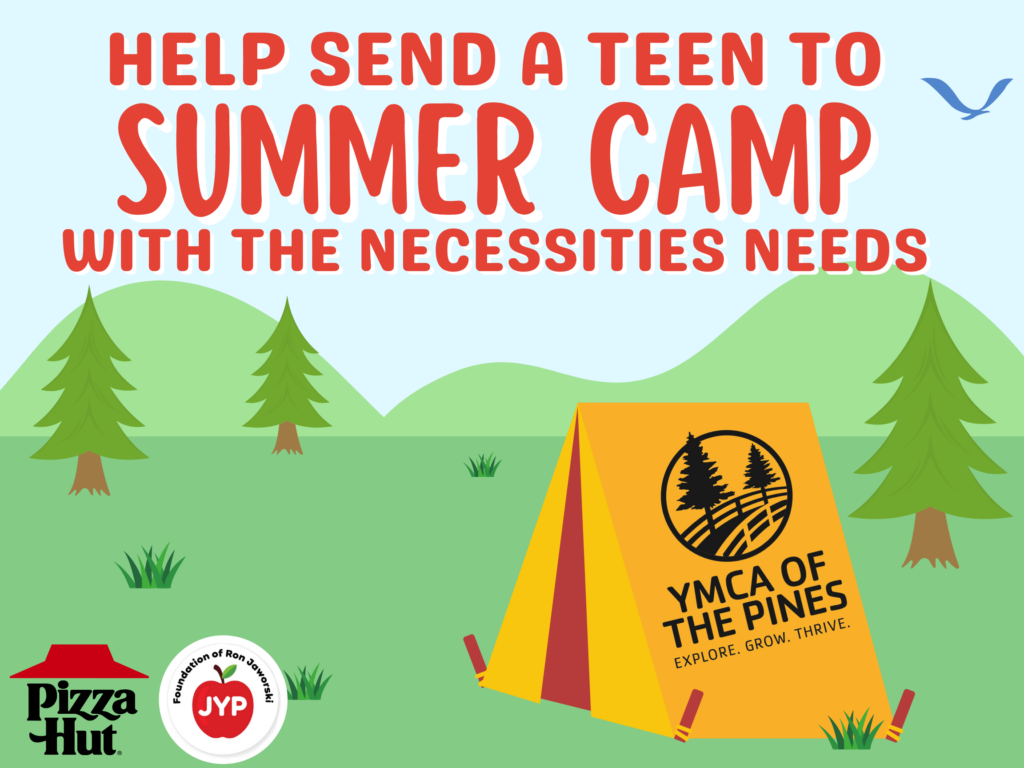 Ron Jaworski's Foundation, Jaws Youth Playbook, partnered up with Pizza Hut to ensure every camper goes camping with the necessary needs to have a great time. 
Help us raise additional funds through a monetary donation to ensure campers, who rely on scholarships to go, still get to go and play! For each donation, The PCF Restaurant Group (Pizza Hut) will be matching the donation back to the YMCA of the Pines!
You can head to the AMAZON WISHLIST and purchase much-needed camping necessities to ensure every camper has a blast!