New Bikes & Helmets for North10 Philadelphia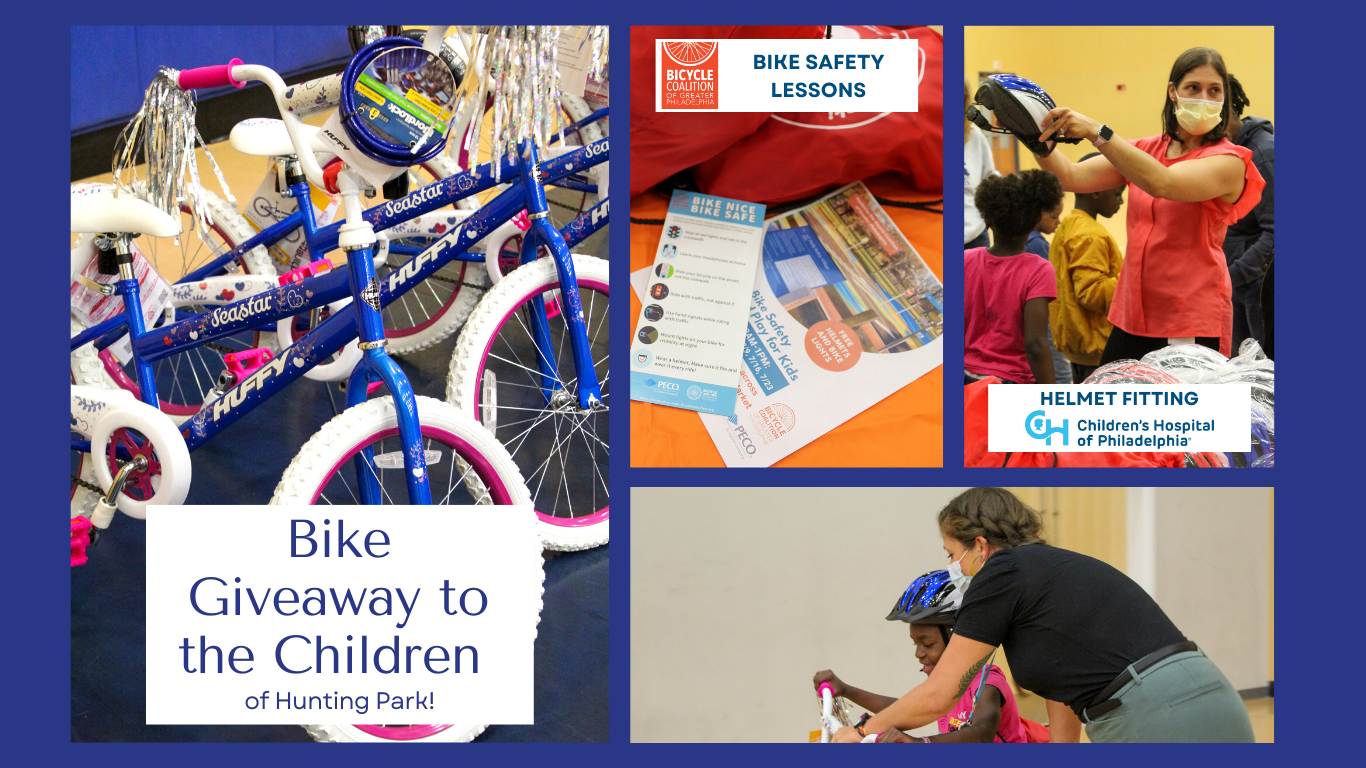 Ron Jaworski's Foundation, Jaws Youth Playbook, partnered with Bicycle Coalition of Philadelphia to donate new bikes and locks to young people who are a part of North 10's programs in the Hunting Park-East Tioga Section of Philadelphia. With the median household income $21,547 and over 30% of residents are under 19 years old, North10 Philadelphia works to improve life for community members by providing youth and adult programming and community services.
Jaws Youth Playbook also partnered with Safe Kids Southeastern PA led by The Children's Hospital of Philadelphia to help fit each child's helmet properly for protection on the road as they enjoy their brand-new bike. A properly fitted helmet should sit level on the head and low on the forehead, about one or two fingers-widths above the eyebrows. The side straps should form a V around the ear, with the bottom of the V just under the earlobe. (Source: www.chop.edu/centers-programs/safety-center)
Each child wheeled away with a free bike, lock, and helmet along with the rules of the road for biking safely! Bicycle Coalition is offering FREE bike lessons every Saturday in the Lil' Safety Village in Hunting Park, the new bike traffic park that JYP provided funding for last year in August 2021.
Support our next Bike Giveaway as we bring joy to children in Wildwood, NJ for the
JAWS XMAS IN JULY BIKE DRIVE!