New Bookbags for Girls Inc.
12 Days of Giving: Day #10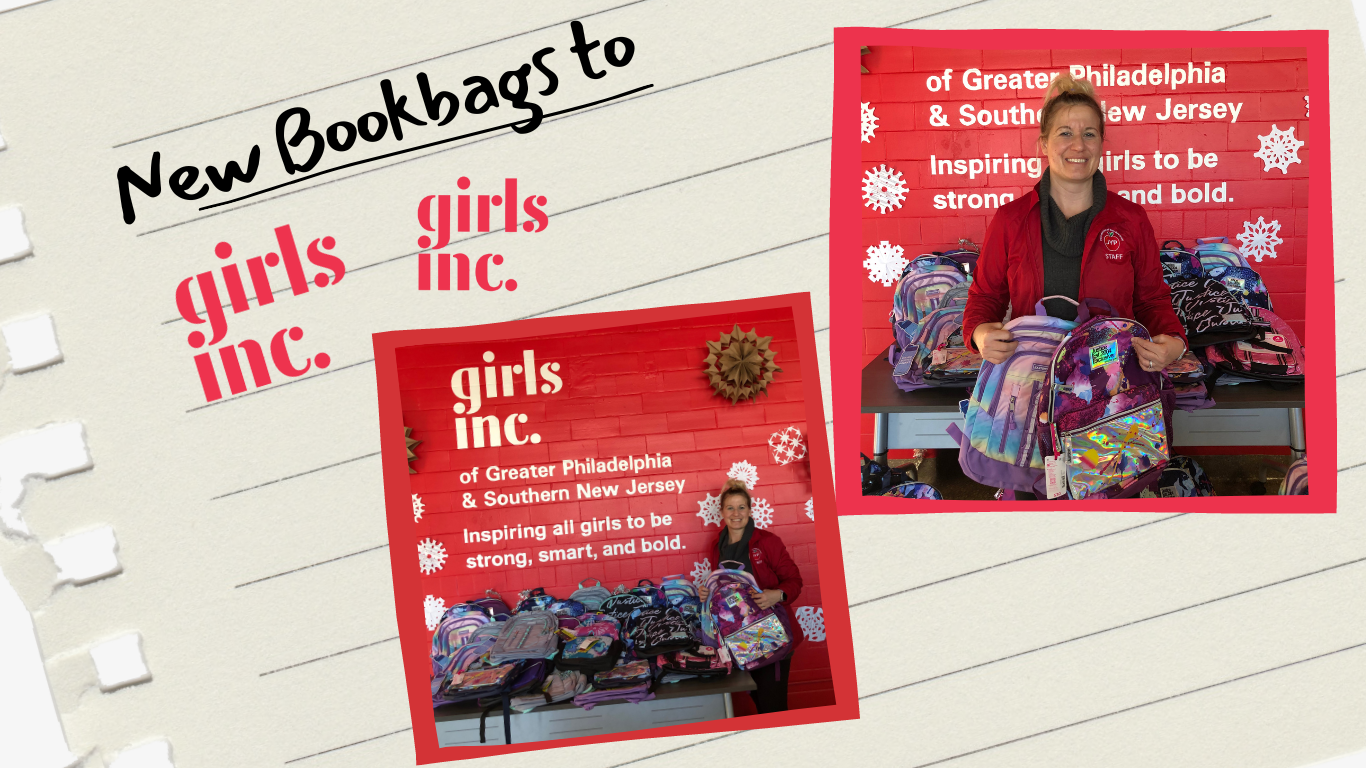 Ron Jaworski's Foundation, Jaws Youth Playbook, donated brand-new bookbags to Girls Inc. of Greater Philadelphia & Southern New Jersey!  
Girls Inc. works hard to inspire young girls how to be strong, smart, and bold. They provide a variety of programs to girls ages 6-18 throughout Philadelphia, Montgomery, and Camden counties. Their programming focuses on the development of the whole girl. A combination of long-lasting mentoring relationships, a pro-girl environment and research-based programming equips girls to lead fulfilling and productive lives, break the cycle of poverty, and become role models in their community.  Girls Inc. girls live healthy and active lifestyles and are less likely to engage in risky behavior; they are eager to learn, successful in school, and more likely to graduate from post-secondary education; and they display diligence, perseverance and resilience (Source: GirlsInc.com).
We can't wait to see the girls rocking their new book bags!