$5,000 to Children's Hospital of Philadelphia
Foster Health Program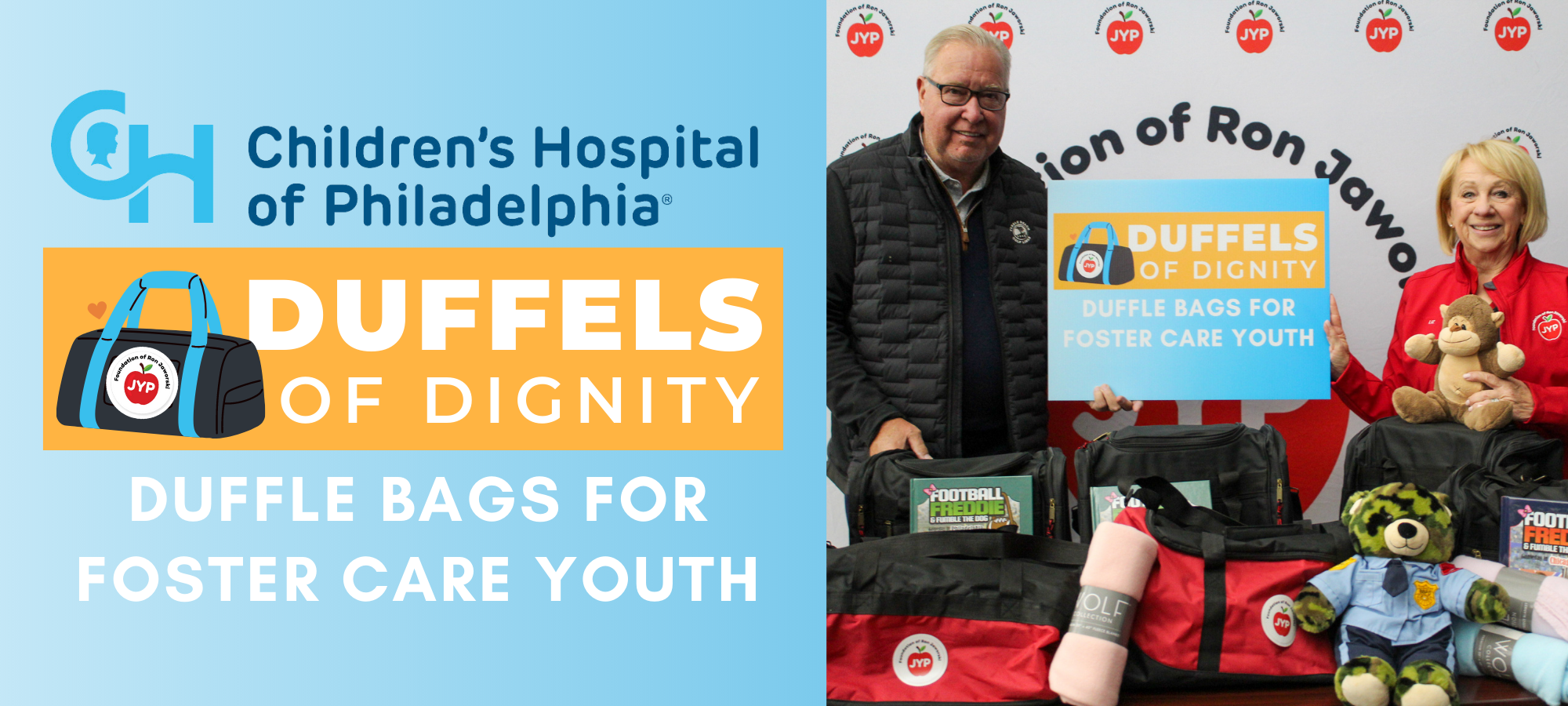 It's important to know that there are currently more than 15,000 children in foster care in Pennsylvania.
Sadly, many of these kids have to move to new homes with only a few items hastily thrown into a trash bag. That's why Jaws Youth Playbook, a foundation created by Ron Jaworski, came up with Duffels of Dignity. These duffels are packed with essentials like toiletries, socks, and a book to give the children a sense of importance by providing them with their own belongings to take to their new home. Through this program, we were able to donate duffels and $5,000 to the Foster Care Program at the Children's Hospital of Philadelphia.
The Children's Hospital of Philadelphia Foster Health Program serves children of all ages in foster care by providing comprehensive health assessments to identify medical, behavioral, emotional, and developmental needs. The assessments include a careful review of medical records, standardized screening tools, history, physical examination, and occupational therapy developmental evaluation.
With our help, this program will be able to help more children gain the necessary attention they deserve and the children will be able to take a new bag of belongings with them when they move homes!