Powered by Jaws Youth Playbook
Jaws Youth Playbook will be collecting New & Gently used books for Grades K-8!
Drop Off Location:
Riverwinds Golf and Tennis Club
270 Eagle Point Road
West Deptford, NJ 08086
According to the National Center for Education Statistics, 61% of low-income families have no books at all in their homes for their children. BookSmiles promotes literacy and the joy of reading by giving books to children throughout New Jersey and Greater Philadelphia area. They provide books for educators to build their classroom libraries and visit pop-up book fairs in the community. BookSmiles has collected, sorted, and distributed 61,179 books to date for teachers and students throughout the area! JYP donated hundreds of books to BookSmiles to start off the new school year.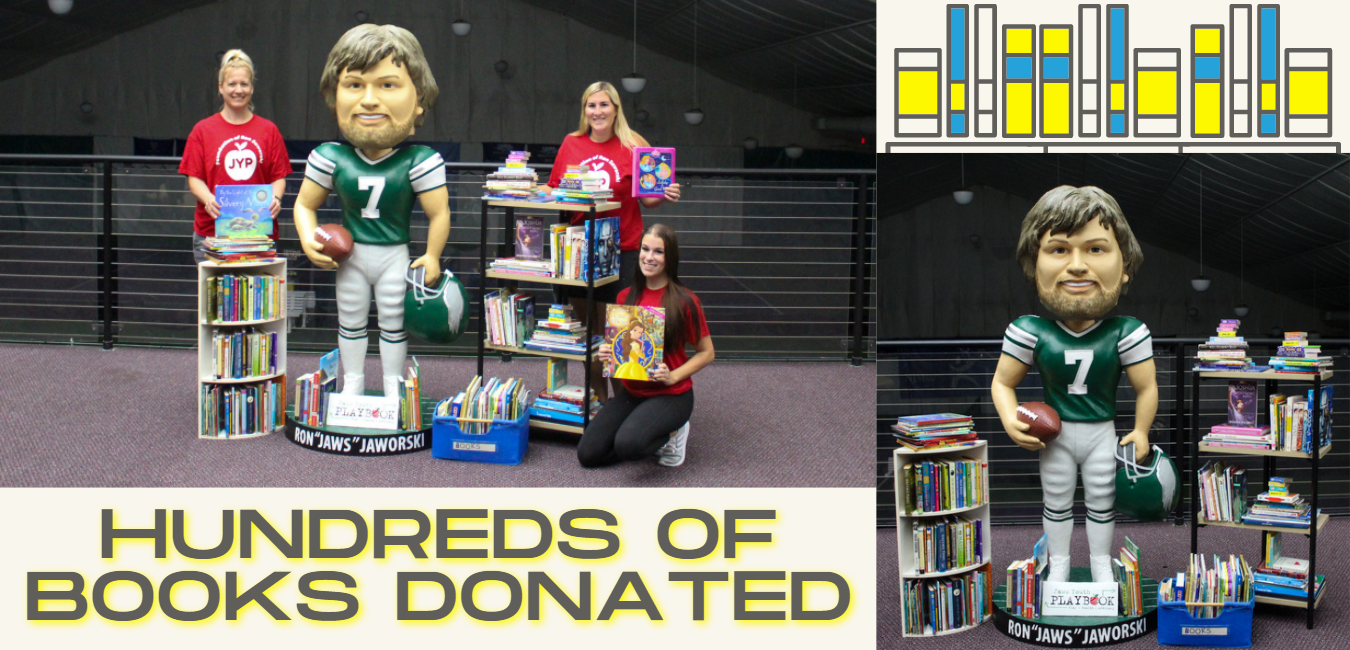 Jaws Youth Playbook partnered with Chico's to collect over 500 books for National Reading Month in March. The books were donated to Treehouse Books in North Philadelphia. Tree House Books is a Giving Library and Literacy Center that has been providing free books to children and families, and Out of School Time (OST) programs since 2005.  Their mission is to increase literacy skills, and promote a lifelong love of reading and writing.  Unfortunately, many Philadelphia schools do not have a lending library, and many families have few books in their home.  The reading center in North Philadelphia and "The Traveling Tree House", which is the bookmobile that visits local neighborhoods in Philadelphia, support the "Books in Every Home" Campaign.  Their goal is ensure that every child, every home, has books to support each child's journey towards a love of reading and a happy, successful life. (Source: TreeHouseBooks.org)